The man responsible for such iconic characters as Spider-Man, the X-Men, Thor, Iron Man, Black Panther, the Fantastic Four and many more  is no more. 
The legendary writer, editor and publisher for marvel Marvel comics has died. He was 95.
Lee began the business in 1939 and has created many iconic characters since then. 
Black Panther, Spider-Man, the X-Men, the Mighty Thor, Iron Man, the Fantastic Four, the Incredible Hulk, Daredevil and Ant-Man, among countless other characters, died early Monday morning at Cedars-Sinai Medical Center in Los Angeles, a family representative told The Hollywood Reporter.
       The superheroic story of Stan Lee – in pictures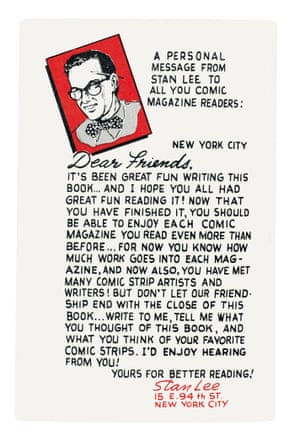 A writer isn't born, but created out of experiences. No lack of subject matter, my life reads more like fiction than anything that could have been imagined in the head of a storyteller.
Latest posts by Ashish Bhuwania (see all)
Please follow and like us: